Merging your backlog with Auto Merge is quick and easy. Simply create a scheduled job to efficiently merge your existing tickets from specific views.
Even if you don't have a large backlog of tickets, it's always a good idea to have a job running periodically to clean up duplicates that might have been missed by your auto merge trigger.
1. Create a "Batch" merge rule.
Navigate to Auto Merge > Merge Rules and click on "Add rule".
Enter a name for the rule and select Batch for Type.
If you just want to merge tickets from the same user (i.e. same email), save the rule with default options.
Save the rule.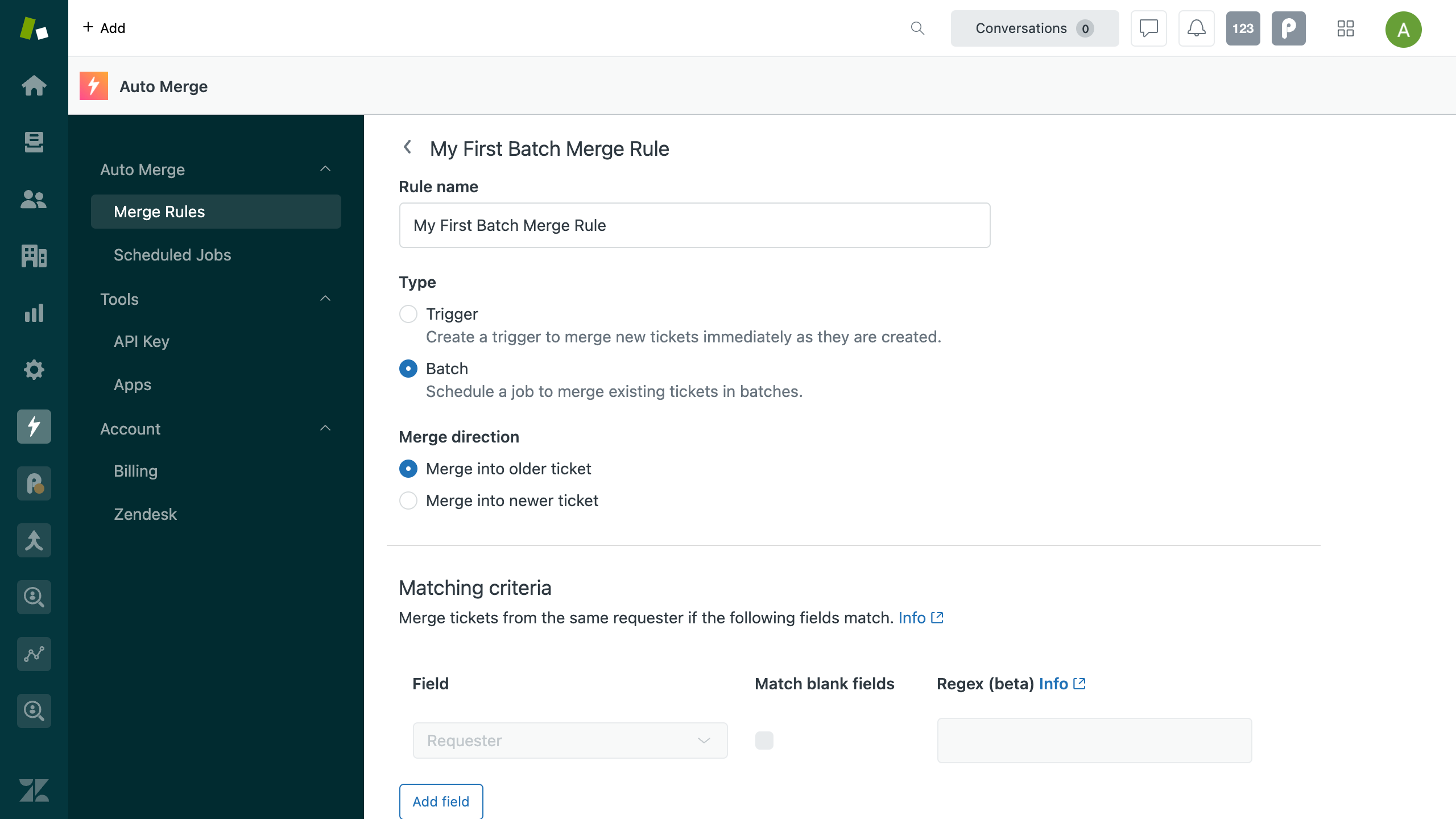 2. Create a view for your backlog.
If you don't already have one, create a view in Zendesk that filters specifically for tickets that you want to merge.
Auto Merge will search though the view and merge duplicate tickets from the same user.
Be careful as merges cannot be undone in Zendesk.
You'll reference this view in a scheduled job in the next step.
3. Create a Scheduled Job.
Navigate to Auto Merge > Scheduled Jobs.
Click on "Add job" to create a new scheduled job.
Select the Merge Rule that created from step 1 and the View that you created from step 2.
Adjust Frequency (i.e. how often you want the job to run) to your preference.
Save the job.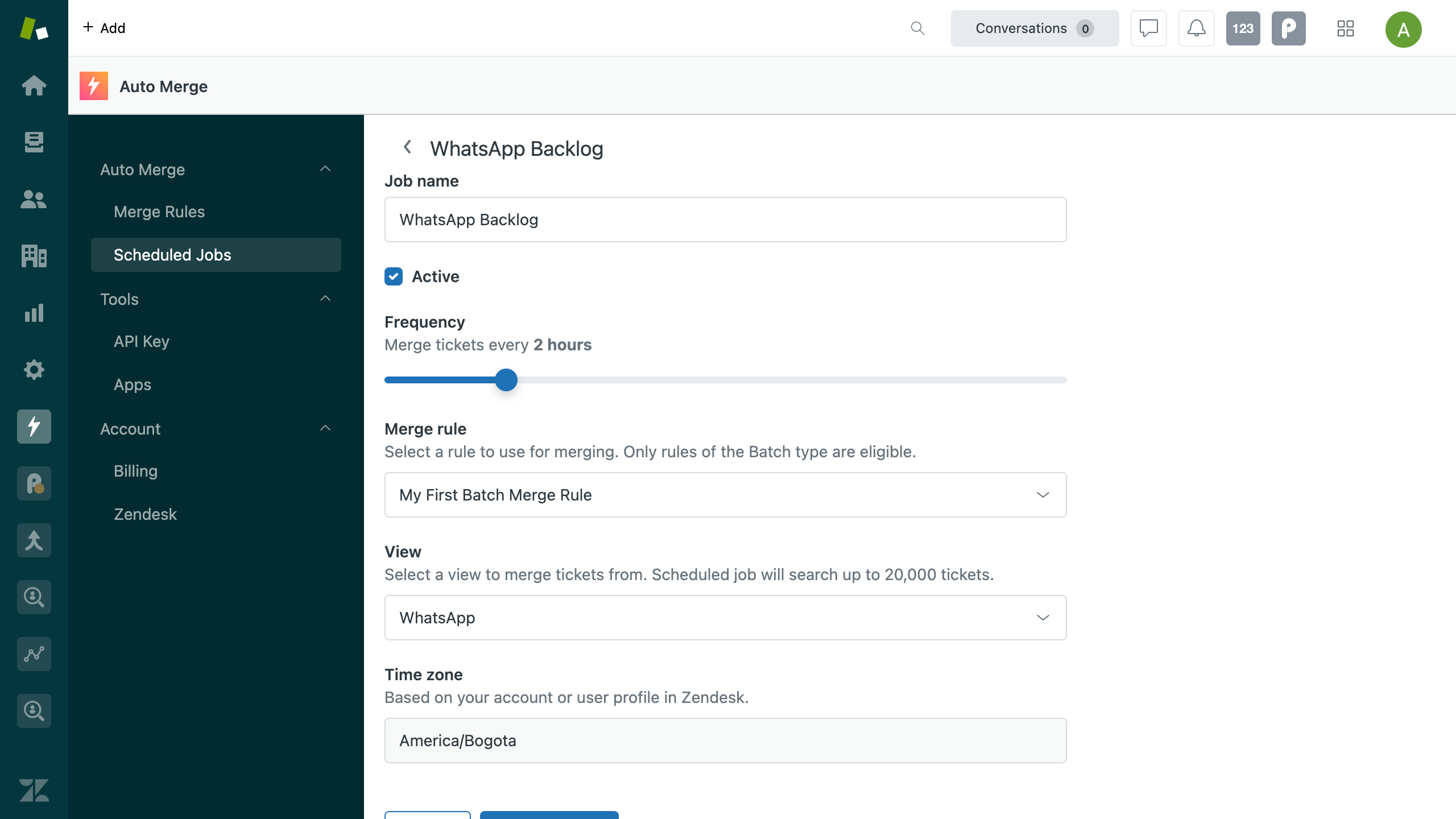 That's it! Once you've created the scheduled job, you just need to wait for it to run.