You may want to create custom agent statuses for reporting (total time spent in each status) and criteria for features like Out of Office.
Agent statuses
Online and Away are standard statuses and created automatically for each account.
Once a status has been created, it cannot be deleted.
Invisible just means "offline" and cannot be customized (it will be the only option with a grey status indicator).
To create a custom agent status, go to Playlist Setup > Round Robin > Agent Statuses. Click on Add status.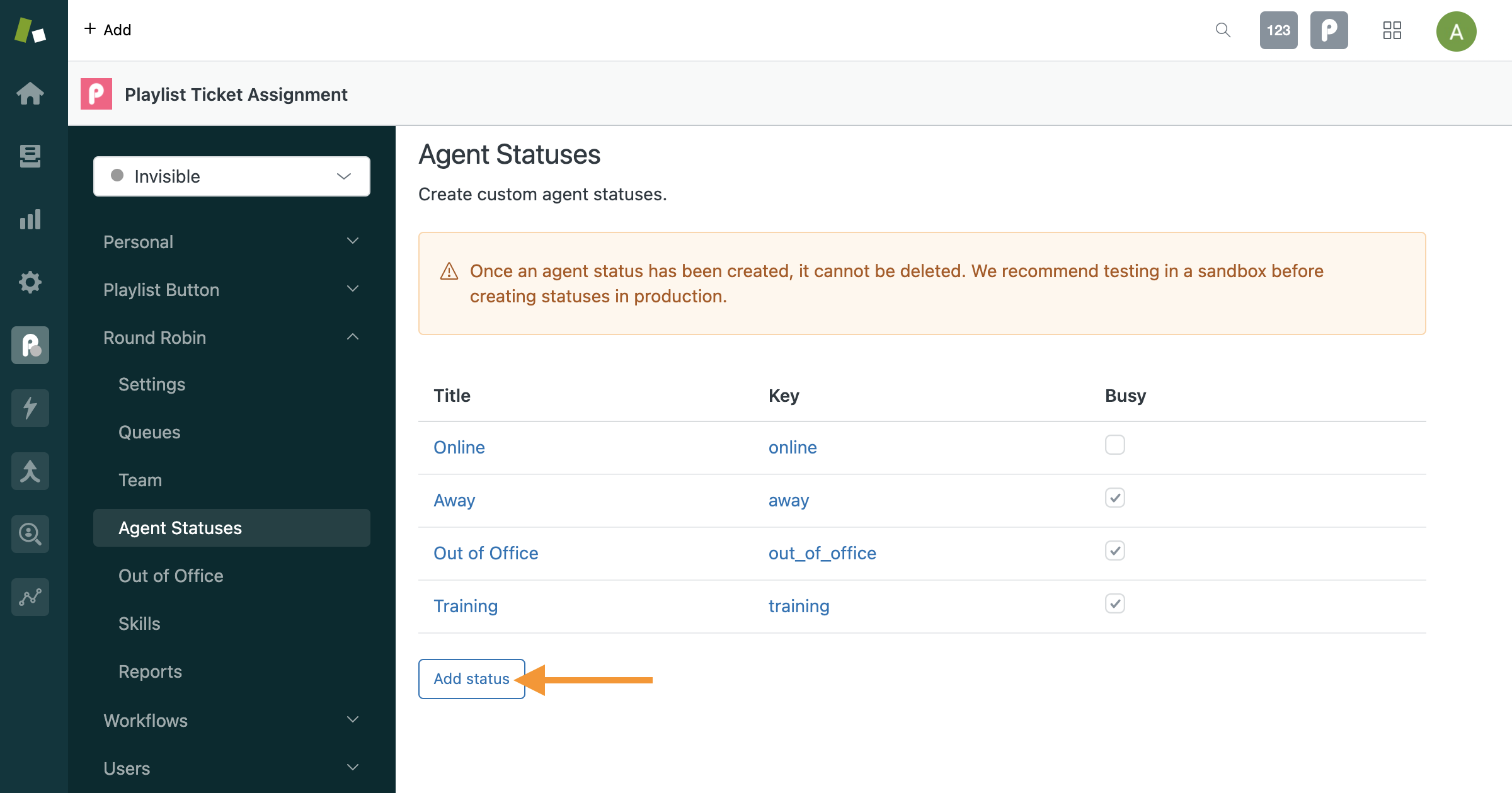 Enter a title and unique key.
Choose Online for an available status (able to receive tickets) and Busy for an away status (not able to receive tickets).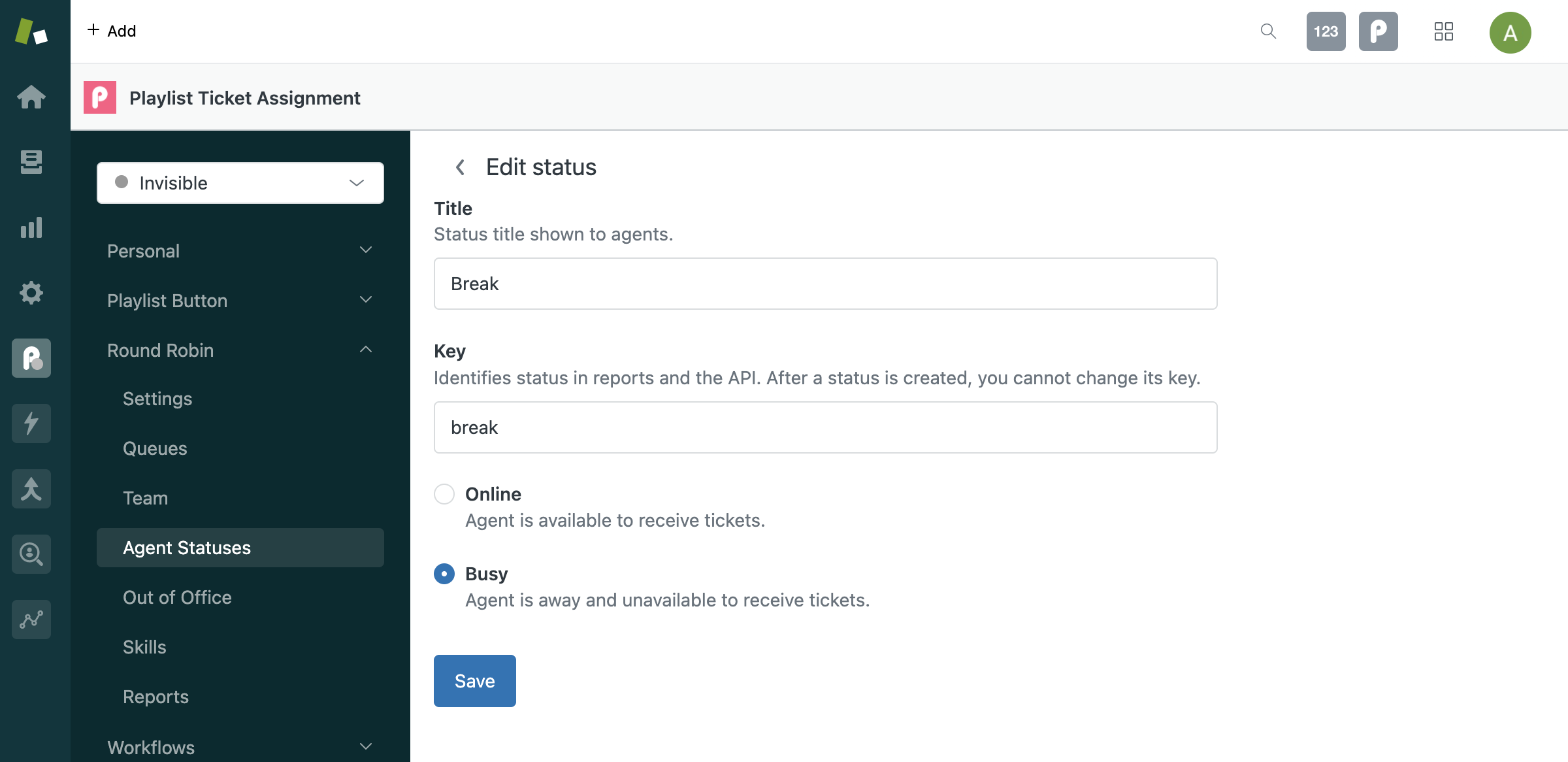 Assigning custom statuses to agents
In order to use custom statuses, you must also create custom roles and assign them to the appropriate agents. Once that's done, you'll be able to leverage the different statuses throughout the app.
Team dashboard
Your roles and agent statuses will be reflected in the team dashboard. When changing the status of agents inline, you'll see statuses that are specific to their role. For your convenience, we've also added a "Role" filter.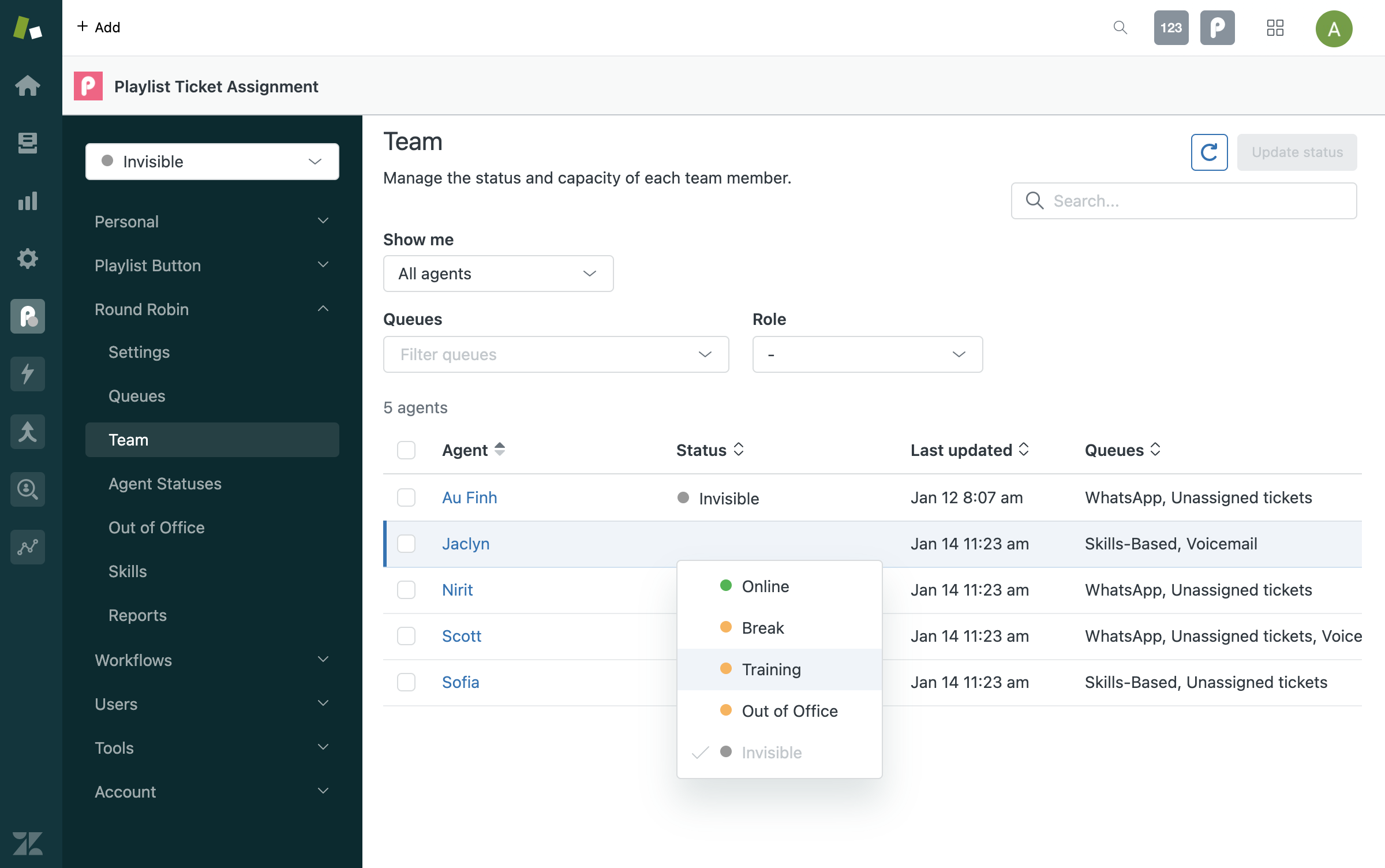 Out of Office
The "Agent statuses" field now includes your custom busy statuses. For example, if you created an "Out of Office" busy status, you can now use it to trigger Out of Office. When agents change their status to "Out of Office," tickets will be automatically unassigned.

Automatic idle
Similarly, you can now select a custom busy status for Automatic idle.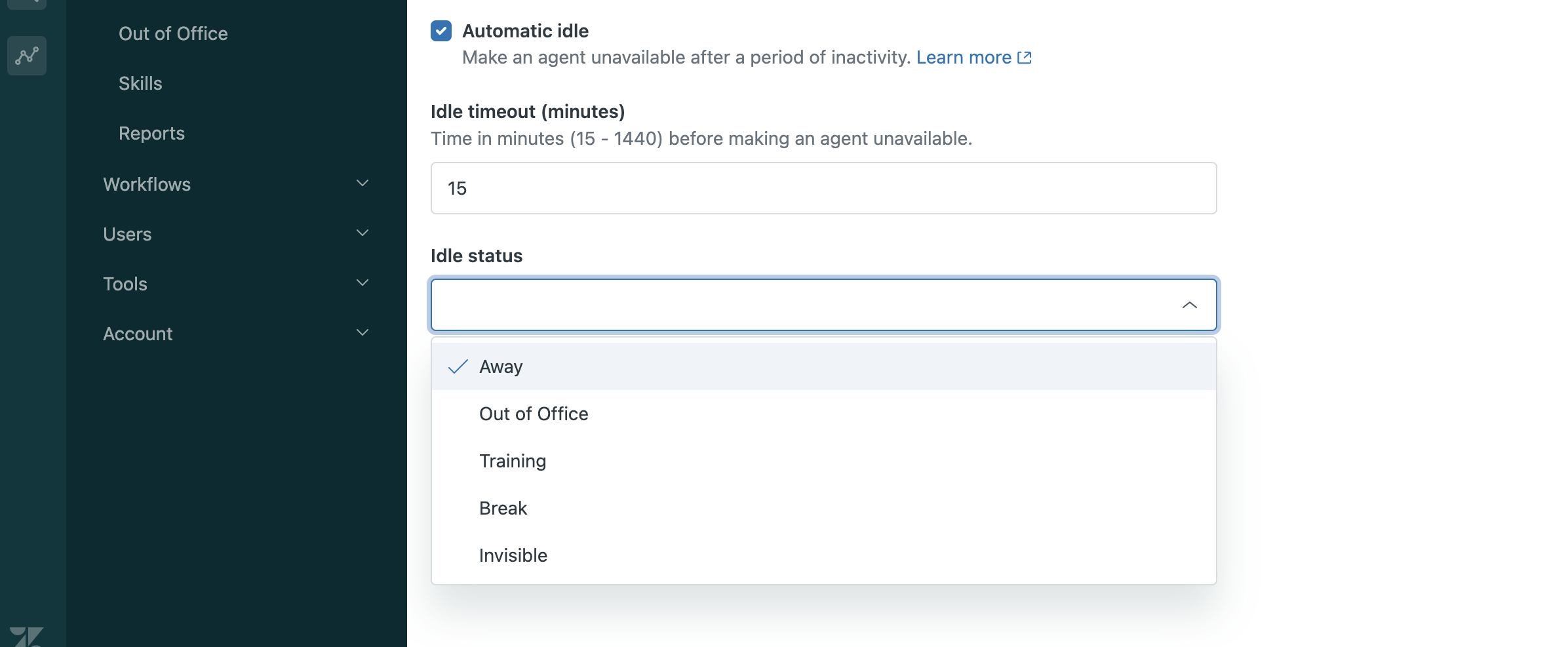 Reports
Your new statuses are also supported in agent availability reports. They aren't selected by default, so make sure you add them to your status filter.