If you have access to Zendesk Explore, you can report on tickets assigned by Routing in just a few steps.
Playlist Assigned by Agent
To help you get started, here is a basic report that compares the number of tickets assigned by Routing against solved tickets, grouped by agent.
1. Create a new query.
Zendesk Explore > Queries > New query
Choose a Zendesk product: Support
Choose a dataset type: Tickets
Choose a dataset: Support Tickets (default)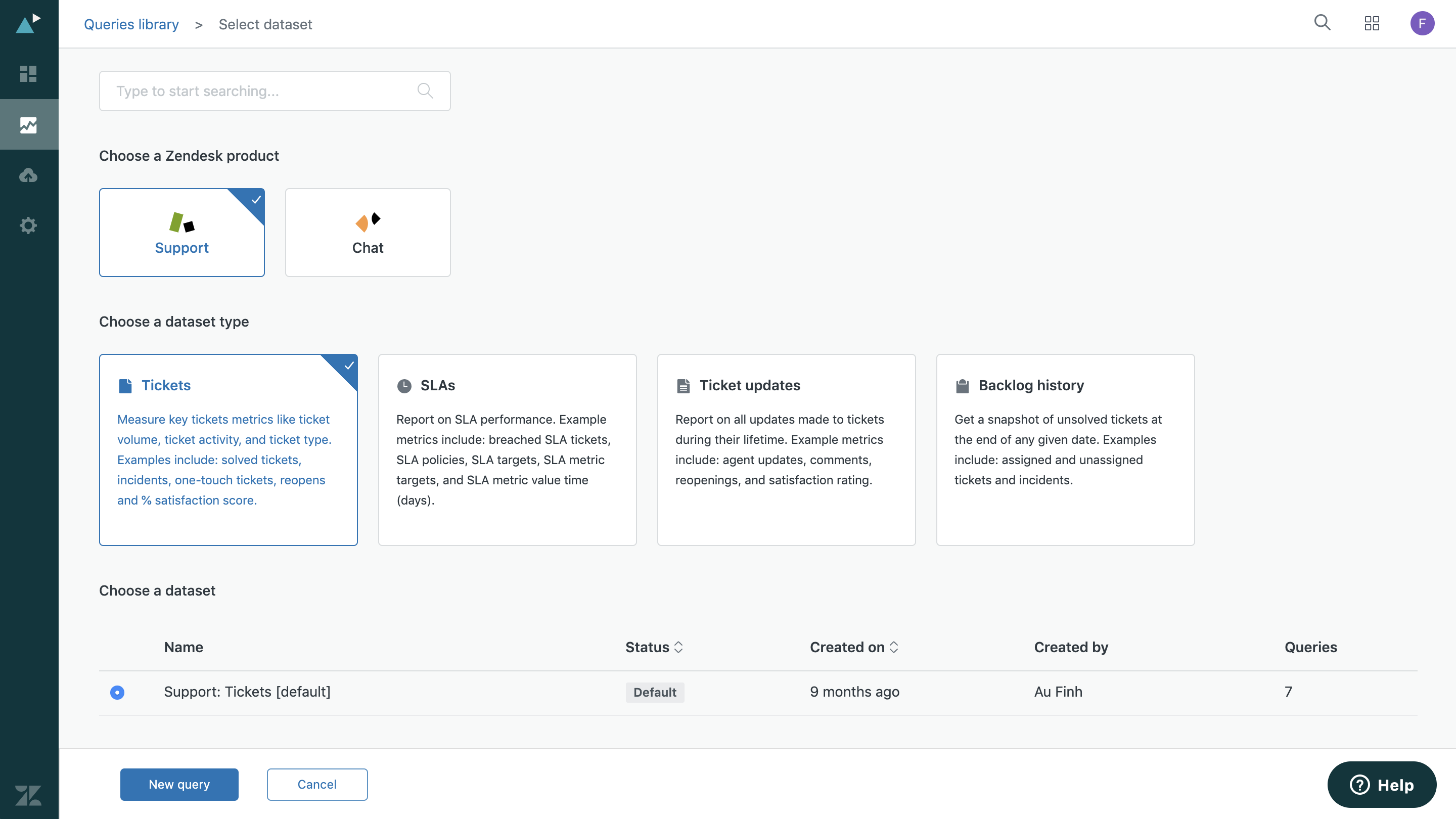 2. Use the following report parameters:
Metrics
SUM(Playlist Assigned?)
COUNT(Solved tickets)
Rows
Filters
Ticket status > Solved, Closed
Ticket solved - Date > Edit date ranges > This year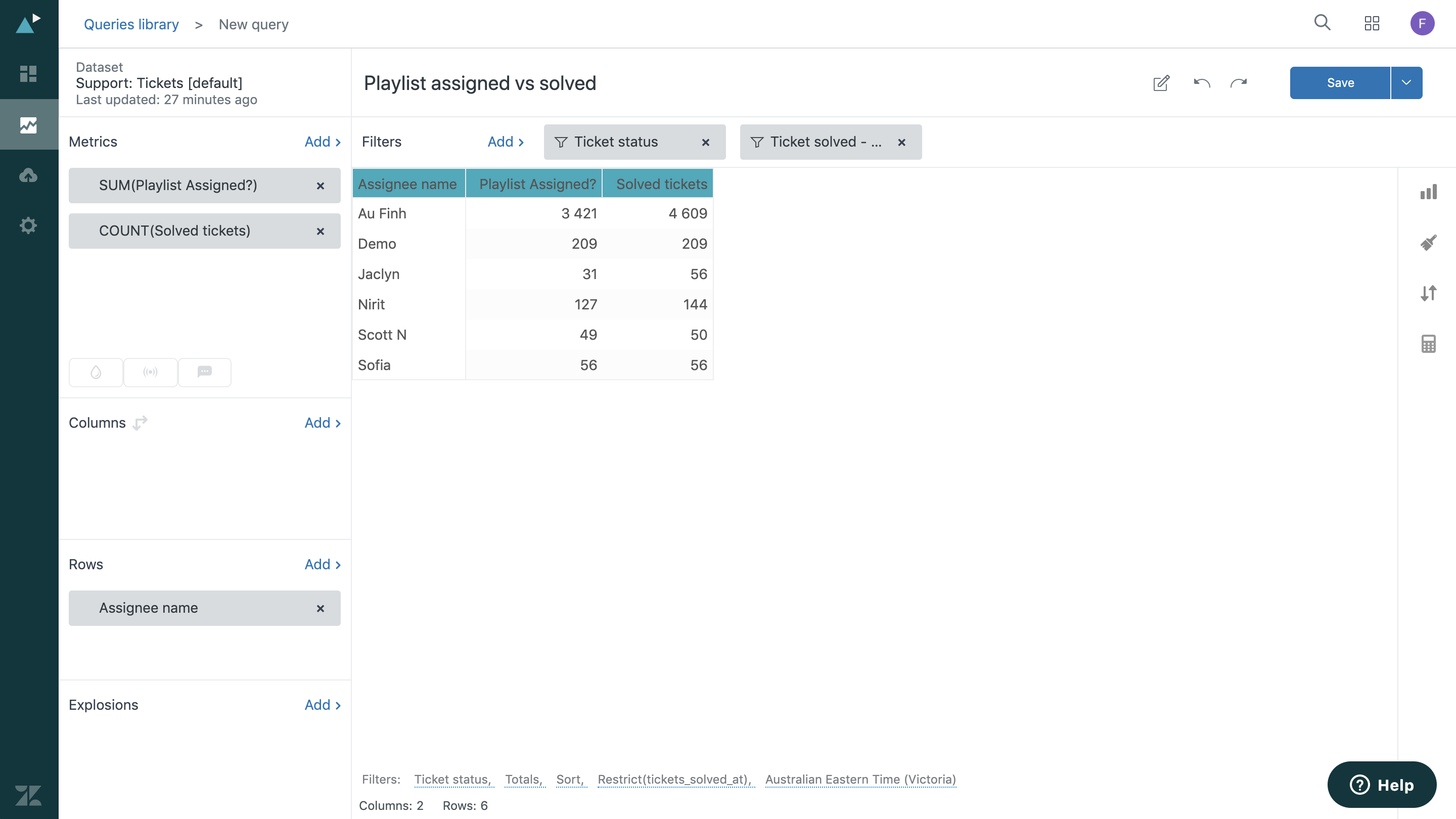 Playlist Assigned by Date and Agent, visualizing percentages
For a more advanced report that breaks down Playlist Assigned by solved date and agent, please follow along in the tutorial below. The tutorial also shows how you can customize the chart to visualize % of Playlist Assigned vs Solved.