By default, you can select specific agents for queues. To avoid the overhead of managing queues, you can set Rotate between to Group members. This will give you a list of available groups to choose from. Select the appropriate group(s) and save.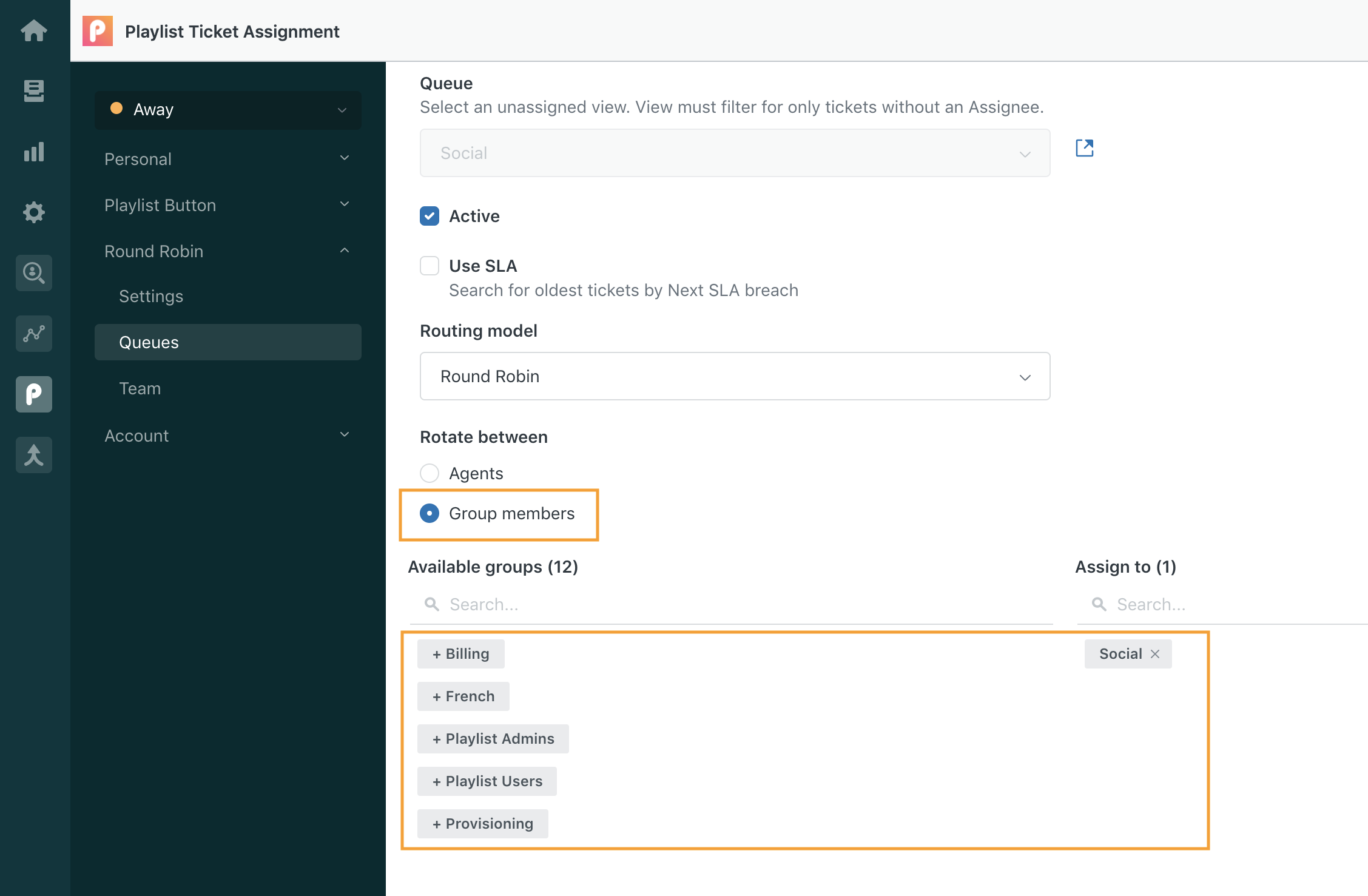 Group members are automatically added to the queue behind the scenes. For example, if you have a Social group with 5 agents, the 5 agents are automatically added and will receive tickets from the queue.
A scheduled job runs every 30 minutes (interval is subject to change) to keep group members synced with the queue. As you add or remove agents from groups, the scheduled job will automatically add/remove agents from the queue.