Enabling "Merge into oldest"
By default, Ticket Merge will merge selected tickets into the current ticket. Use the following settings if merging into the oldest ticket works better for your process:
Under Matching criteria > Ticket statuses, select "Solved" if you need to merge into solved tickets.
Under Merge options, check Merge into oldest.
Optionally, check Reopen ticket if you would like to reopen the ticket after merging.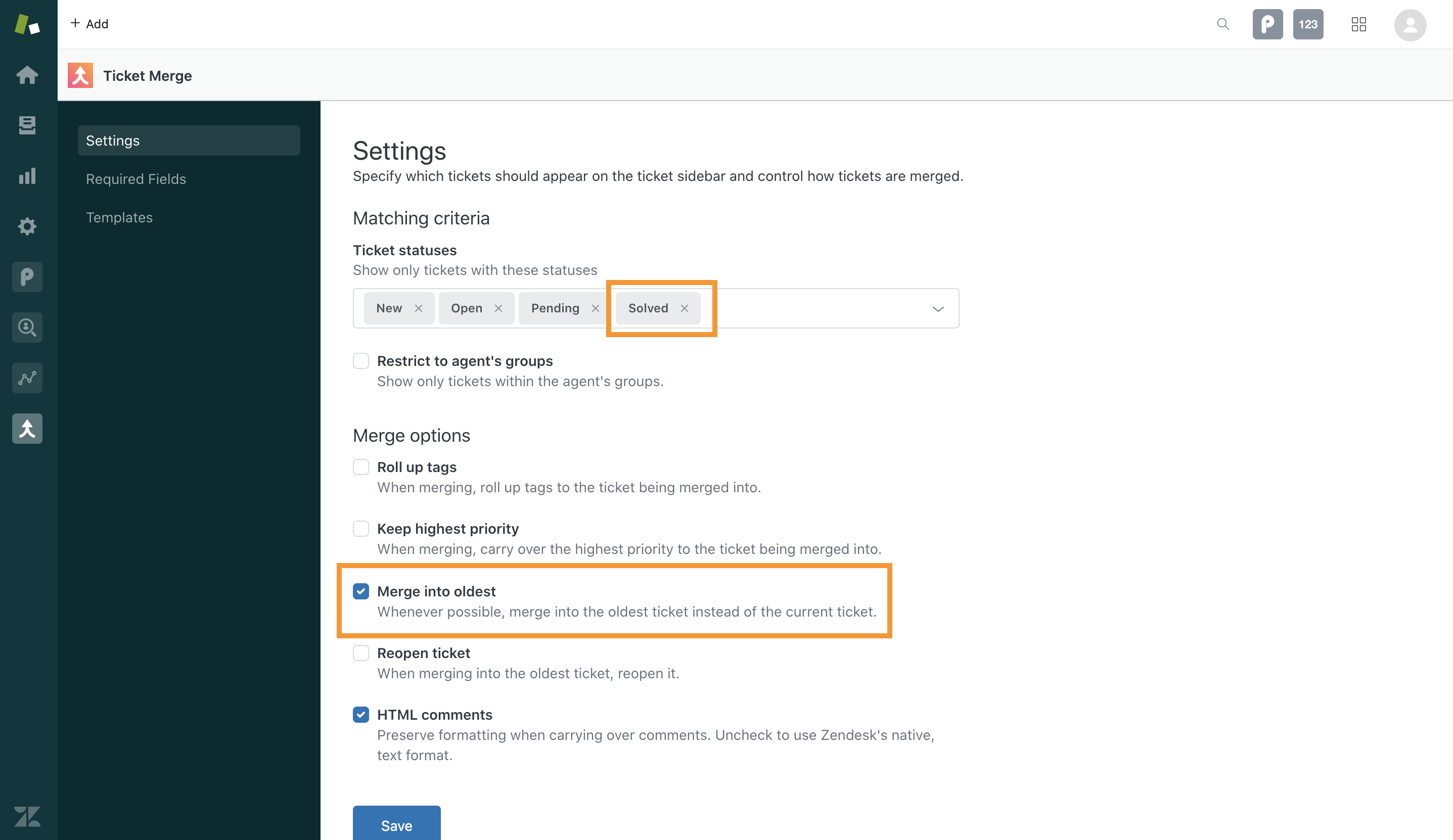 If you selected "Solved" as a ticket status, you'll now see solved tickets as potential duplicates on the ticket sidebar.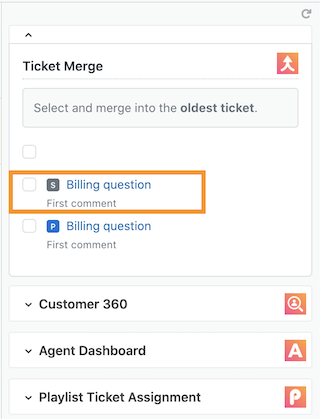 Merge into oldest rules
Here are a few rules when using the "Merge into oldest" option:
You can only select one solved ticket.
If a solved ticket is selected, it will always be the target ticket.
If no solved tickets are selected, tickets will be merged into the oldest ticket.
"Merge into oldest" does not apply If you're currently on a solved ticket; selected tickets will merge into the current ticket as they would by default.