You can update your billing information and download past invoices through our Billing Portal.
Go to Playlist setup > Account > Billing and click on the Billing portal link.
The billing portal is an external site hosted by our paymentprocessing platform Stripe.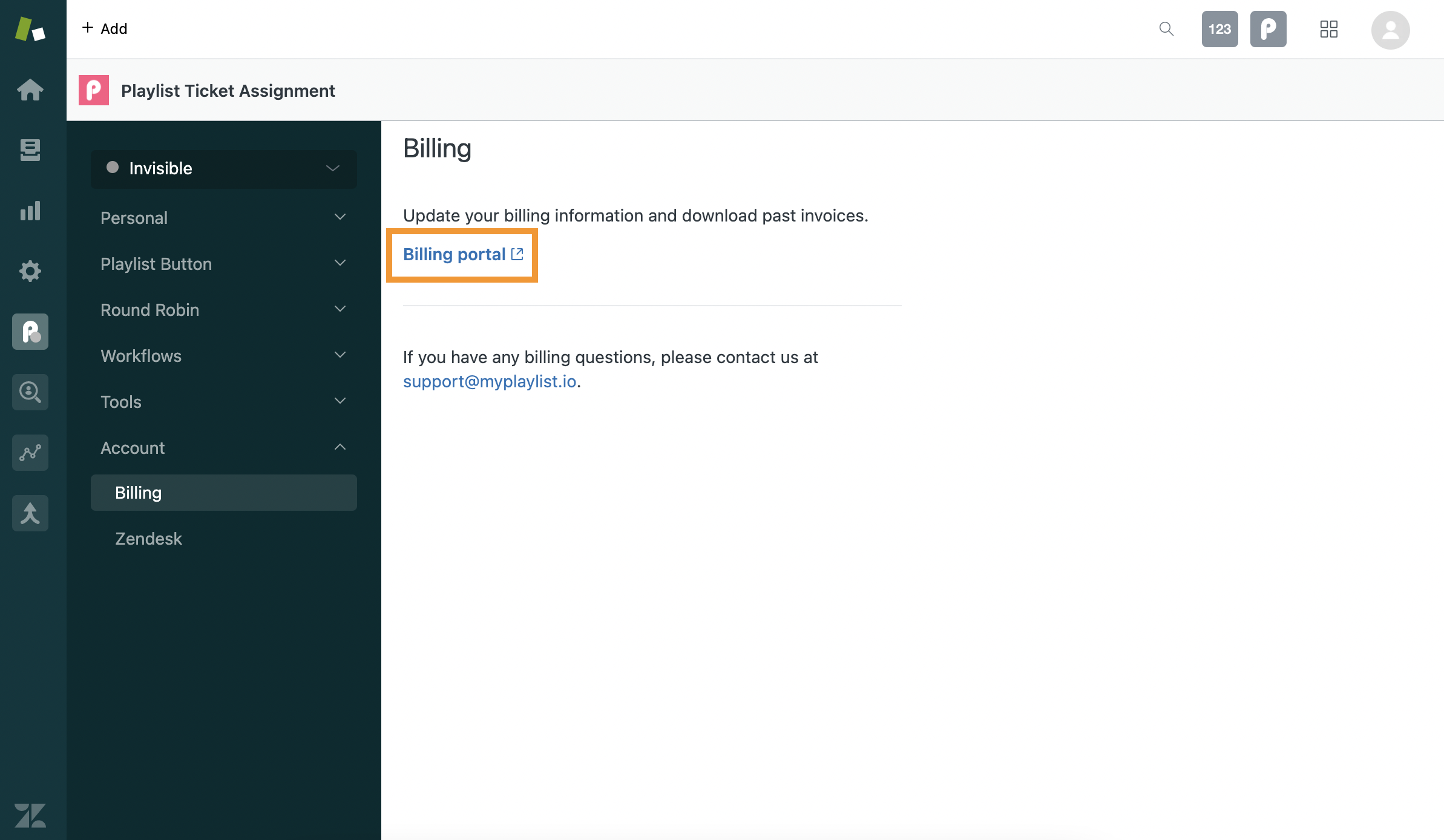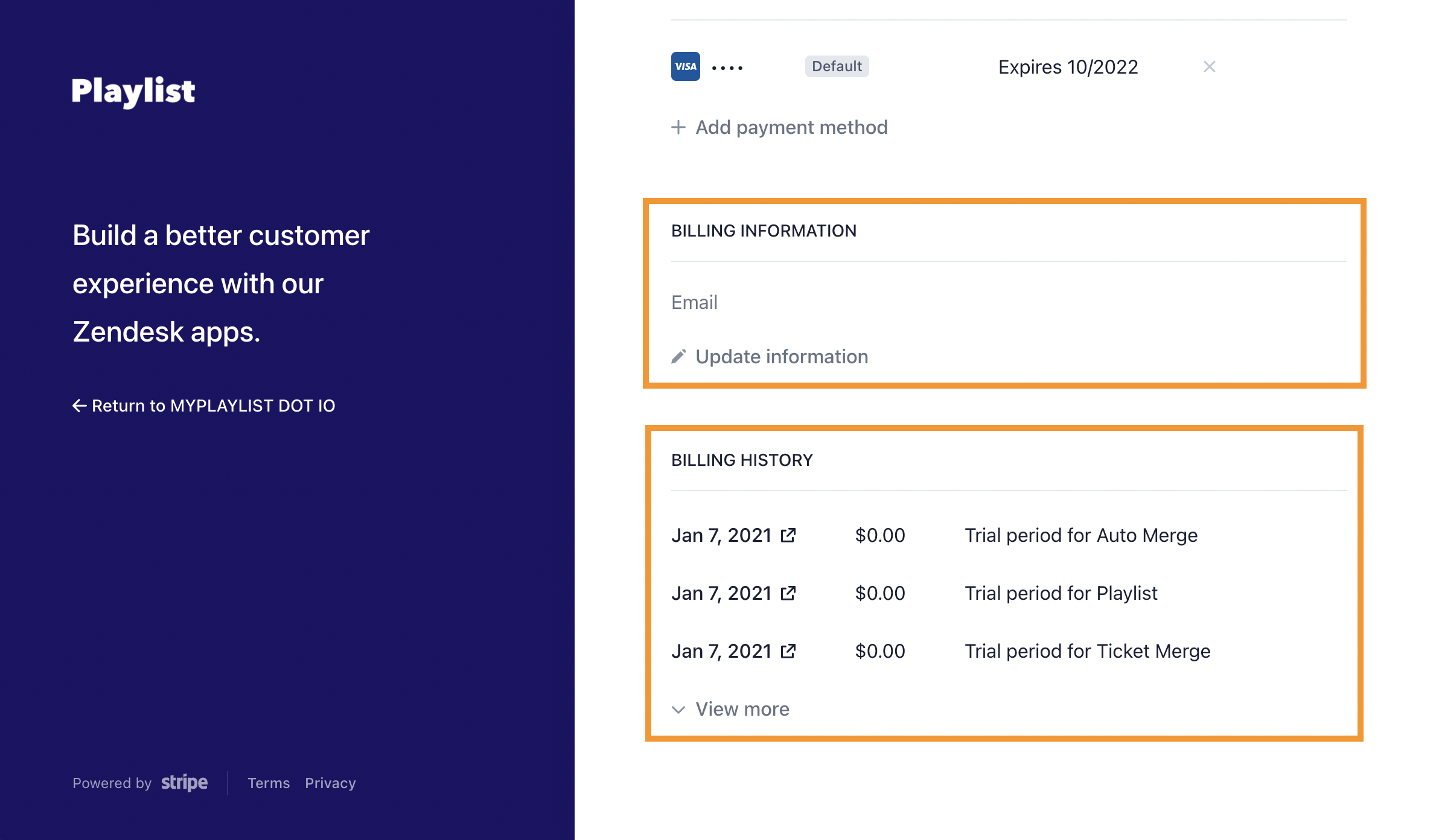 Please submit a request if you are not seeing the Billing page.