An Auto Merge Target is automatically created for you when you authorize the app. Once you have configured the different settings, the final step is to create a Zendesk trigger to notify the Auto Merge Target. Without this trigger, Auto Merge will not take any action.
Auto Merge Target
You should see the Auto Merge Target at Zendesk Admin > Extensions > Targets. If you don't see this target, please contact support.
Create a trigger to notify target
Here's a sample trigger to help you get started.
Trigger name: Auto Merge Trigger
Conditions (Meet ALL):
Ticket > Is > Created
Status > Less than > Solved
Your custom field (if applicable) > Present

(i.e. only fire the trigger if custom field is populated)
Actions:
Notify target > Auto Merge Target
In order to save, you'll have to remove the empty URL parameters (key and value) that's auto-generated. Just click on x to remove it.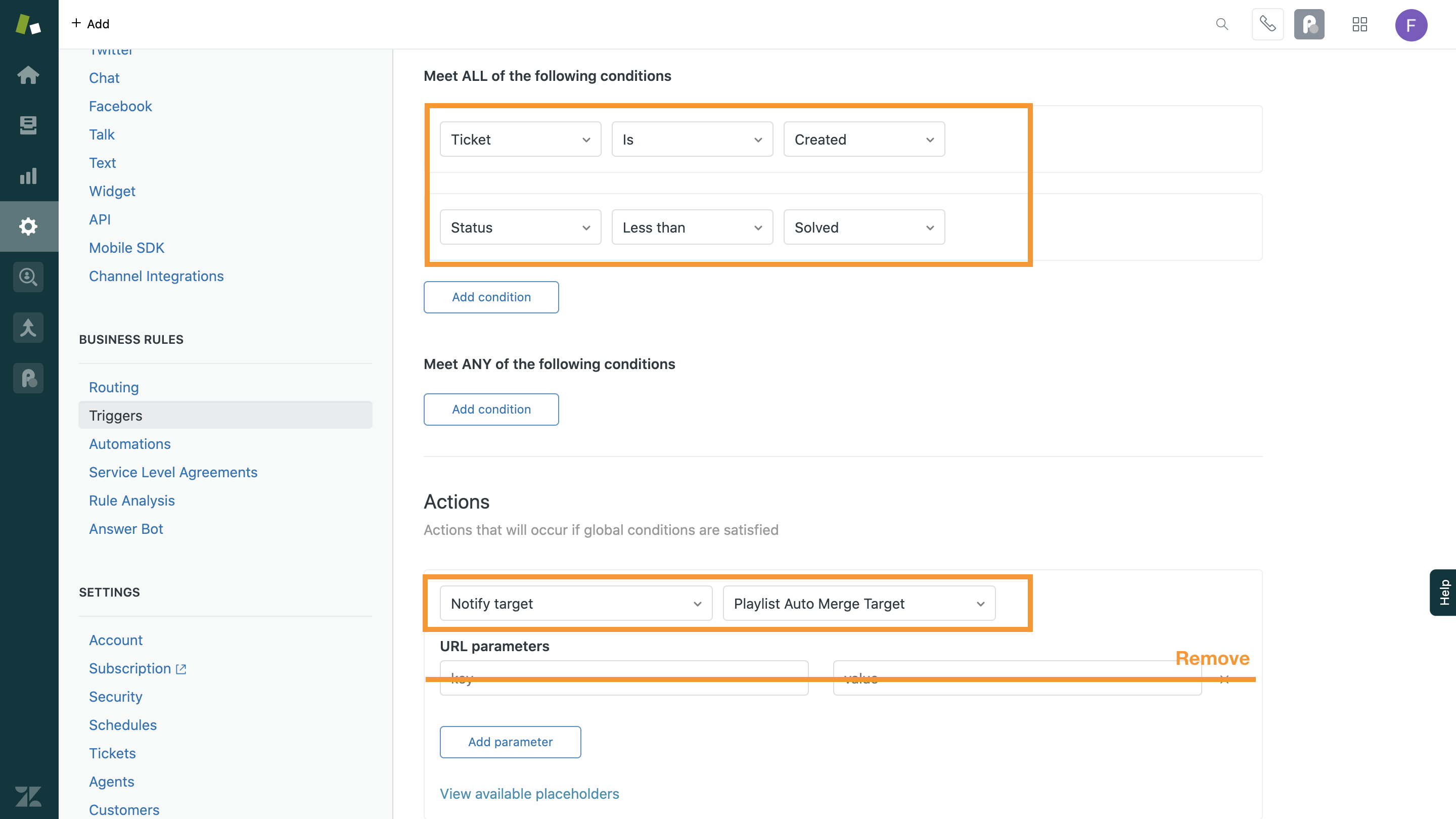 Avoiding trigger loops
To avoid trigger loops, please ensure that you only notify the target once within the lifecycle of each ticket. Using the Ticket > Is > Created condition in your trigger (i.e. only firing the trigger when a ticket is created) is the easiest way to prevent trigger loops.