Playlist is the easiest way to set up round robin ticket assignment in Zendesk. Watch the demo or follow the steps below to set up round robin in 3 easy steps.
Installing the app
If you have not already done so, install the app from the Zendesk Marketplace.
Enter your payment information and click on Start trial.
Once installed, go to Playlist setup (P icon on the left navigation bar) and click on Authorize.
1. Enable round robin
Enable round robin by going to Playlist setup > Round Robin > Settings > Enable.
2. Create a queue
Go to Playlist setup > Round Robin > Queues and click on Add queue. Select a view that will serve as your unassigned tickets queue and click on Create rule. Then, select the groups or agents that should receive tickets from this queue. Save.
3. Agent availability
Our round robin service will only route tickets to agents that are set to Online. To manage the status of each team member, go to Playlist setup > Round Robin > Team.
Each agent also has the ability to update their own status.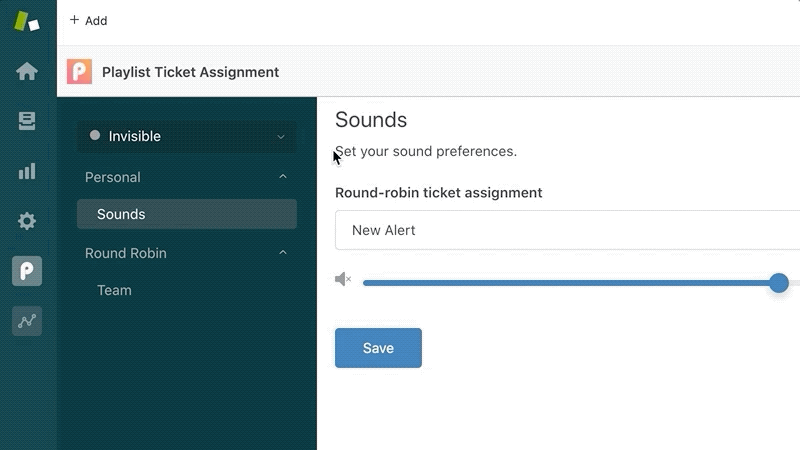 That's it! There are more advanced settings, but that's all you need to do to get up and running with round robin.