You can update your payment method at any time by visiting our billing portal.
The billing portal is an external site hosted by our payment processing partner Stripe. Please contact us if you need to be invoiced instead of making automatic payments by credit card.
1. Go to Playlist Setup > Account > Billing. Click on the Billing portal link.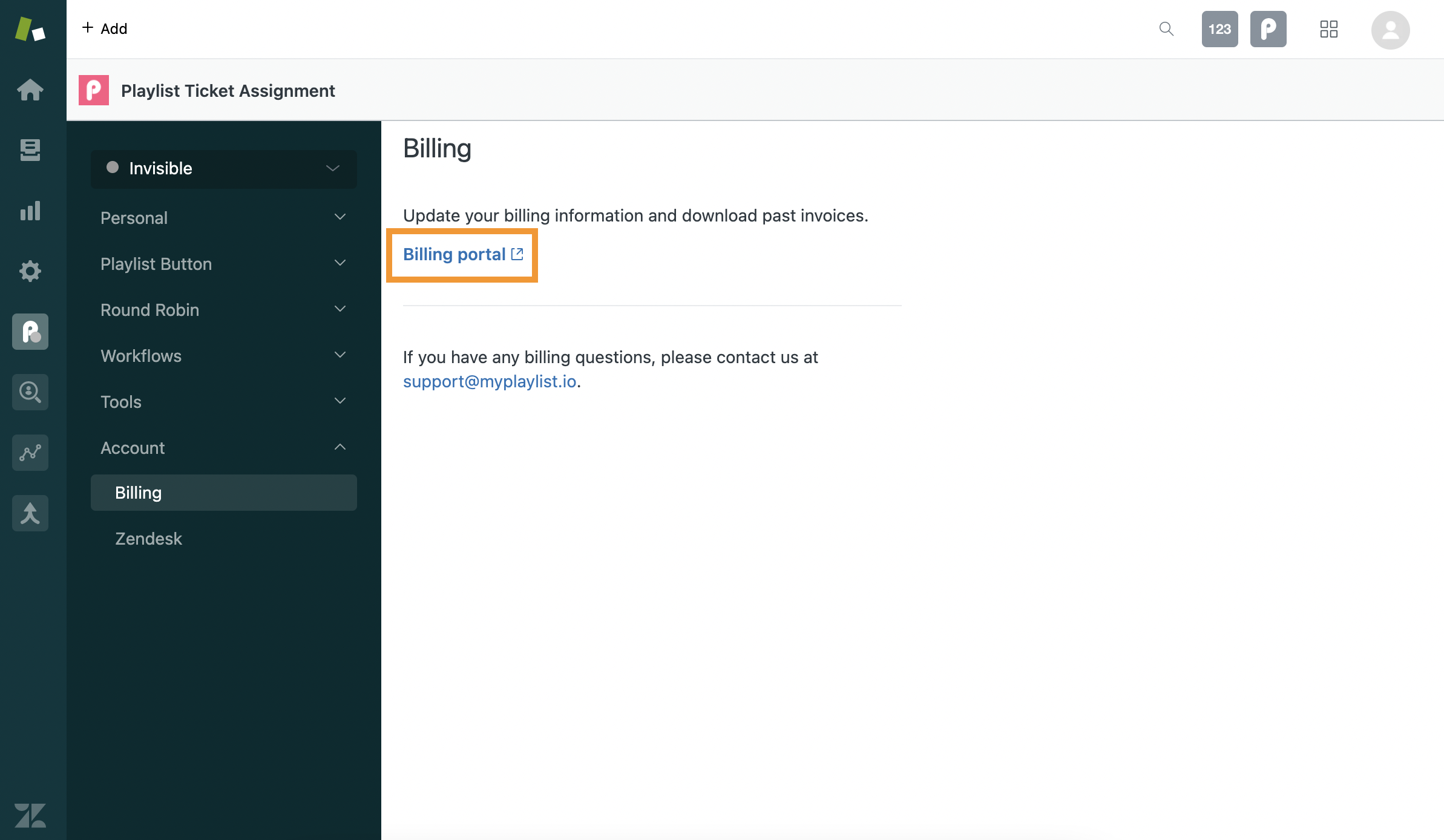 2. Once in the billing portal, click on "Add payment method".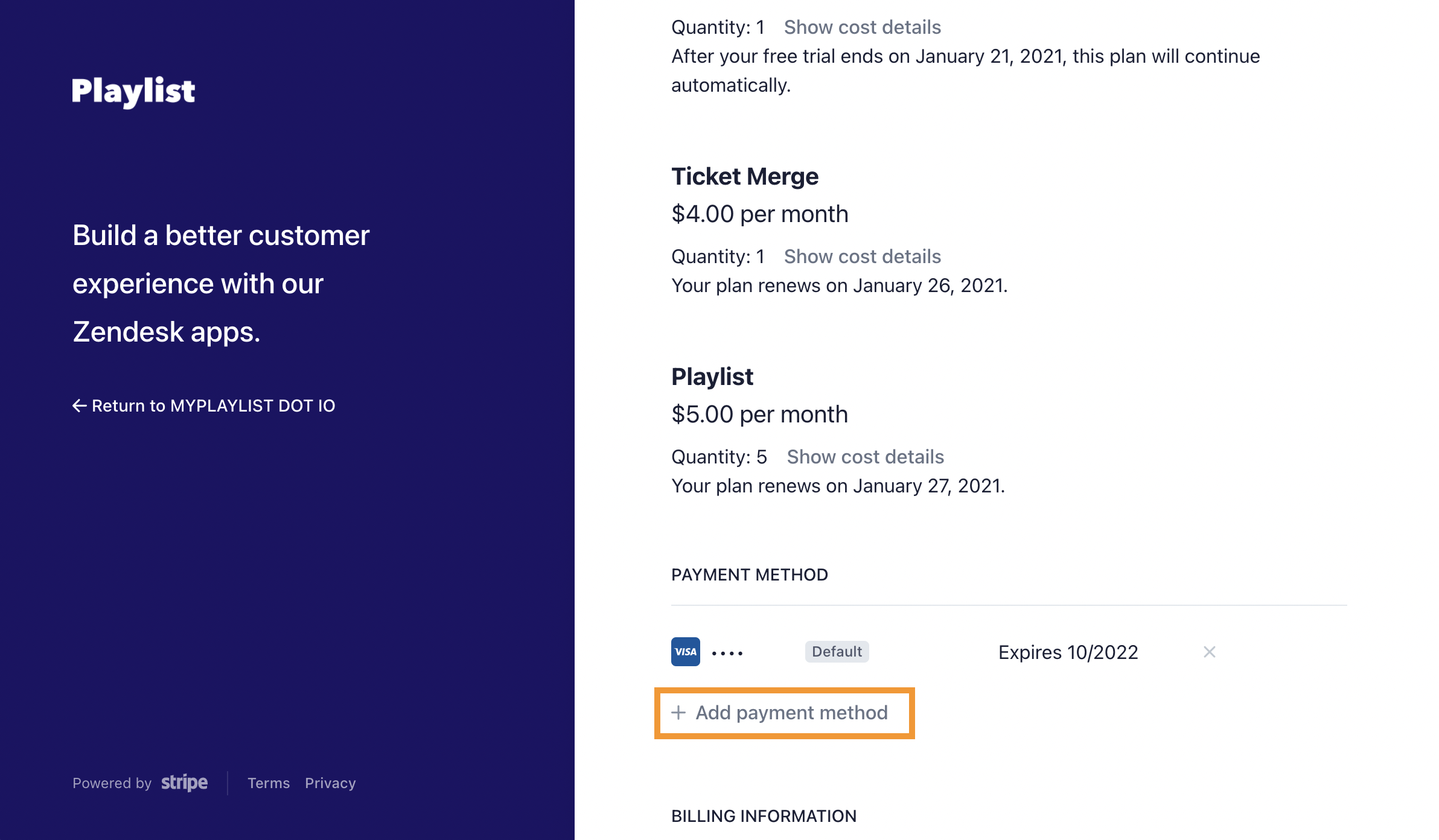 3. Then, enter your card information. Make sure "Use as default payment method" is checked and click on Add to complete the process.