You can update your credit card at any time by visiting our billing portal.
To access the billing portal, go to Playlist setup > Account > Billing. Click on the Billing portal link.
The billing portal is an external site hosted by our payment processing platform Stripe.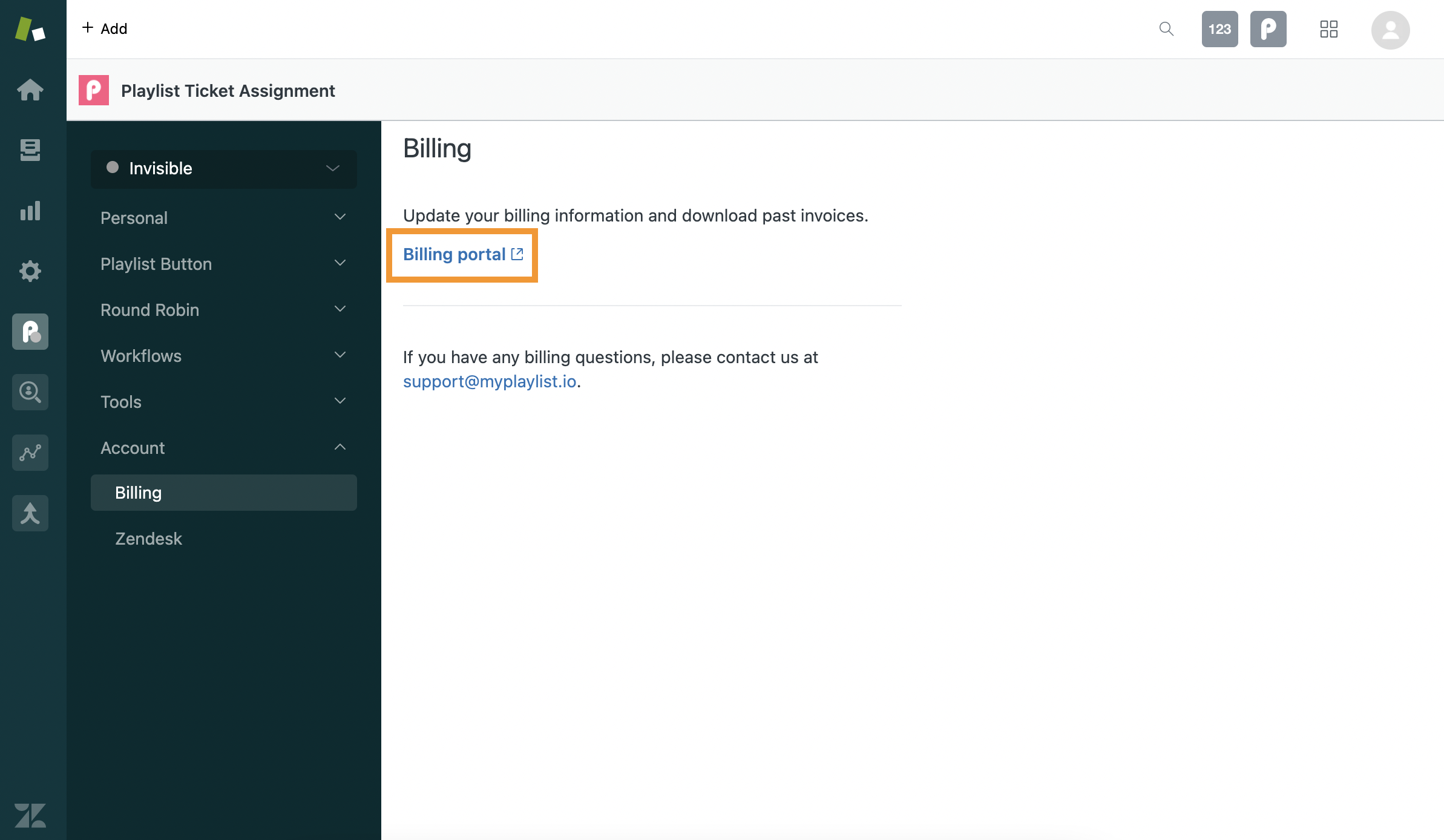 Once in the billing portal, click on "+ Add payment method."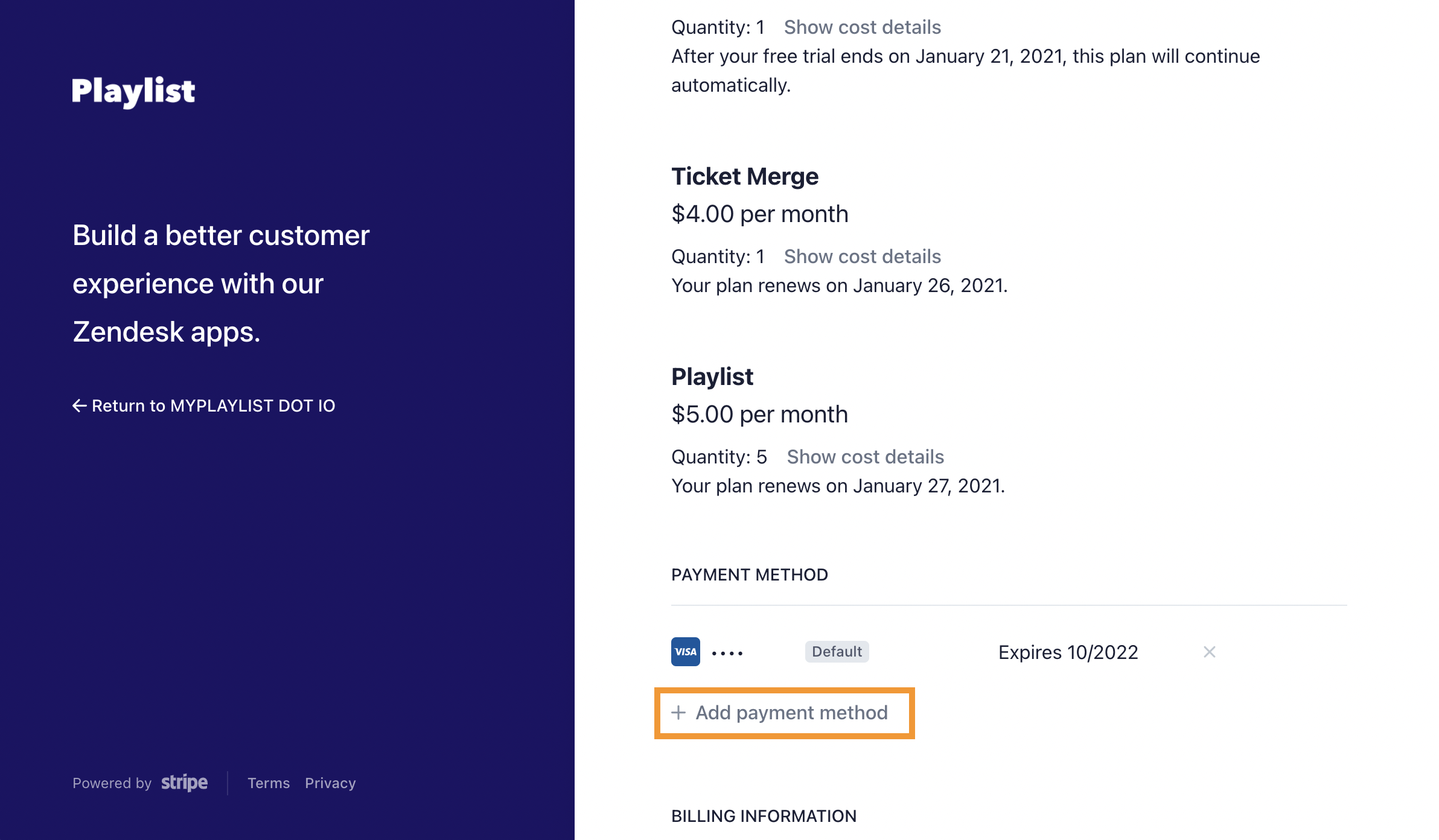 Then, enter your card information. Make sure "Use as default payment method" is checked and click on Add to complete the process.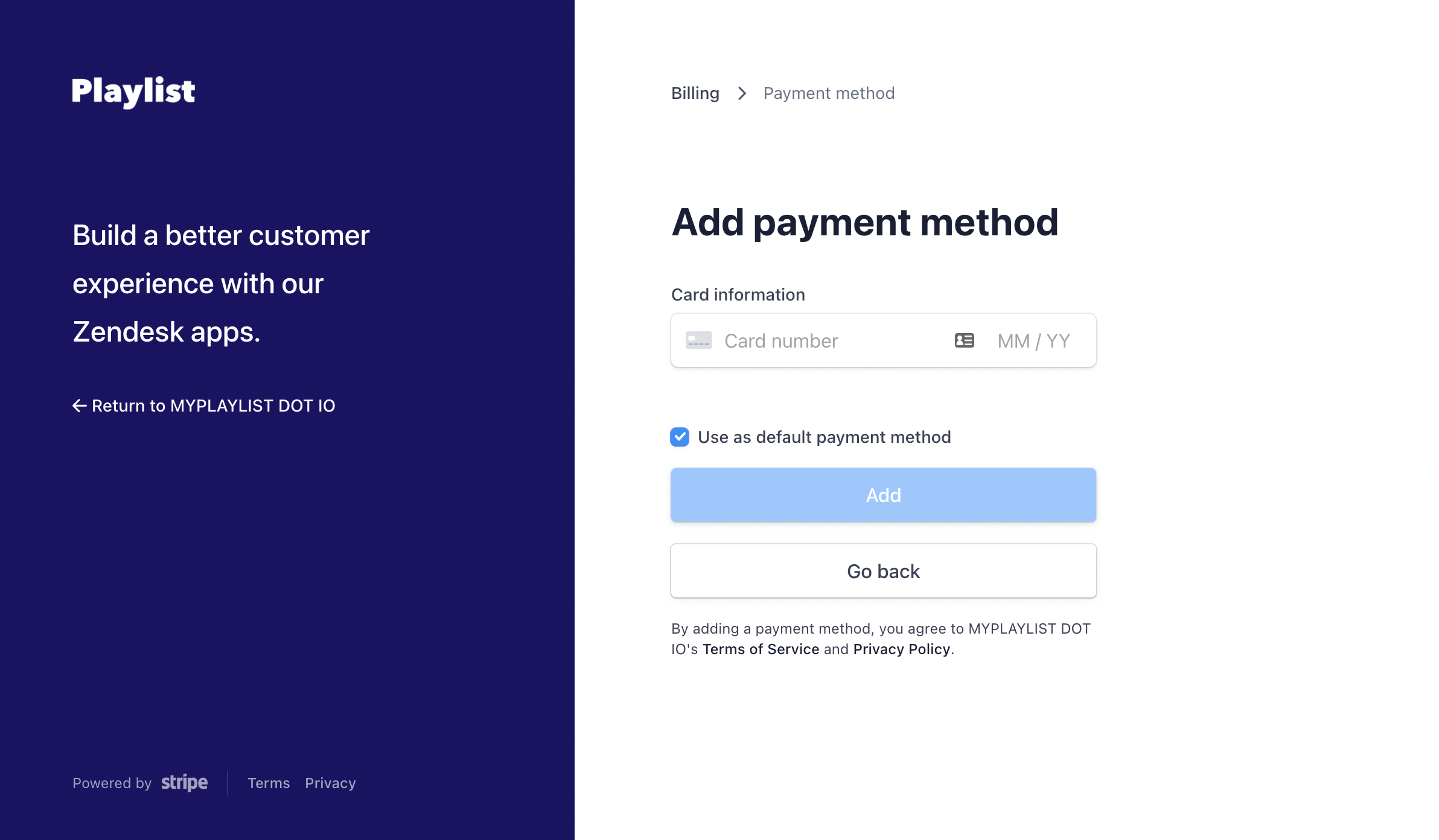 Please submit a request if you are not seeing the Billing page.