The app tracks every time an agent uses the Playlist button to pull tickets into their inbox. The following custom ticket fields come with the app and are updated on the ticket:
Playlist Assigned? changes from a blank value to 1
Playlist Assigned By is updated to the Zendesk user ID of the agent who clicked on the Playlist button
Playlist Assigned At is updated to the Unix timestamp of when the agent clicked on the Playlist button.
---
There are three options to view this data:
1. Ticket event history
You can see this activity under the ticket's event history. See the screenshot below.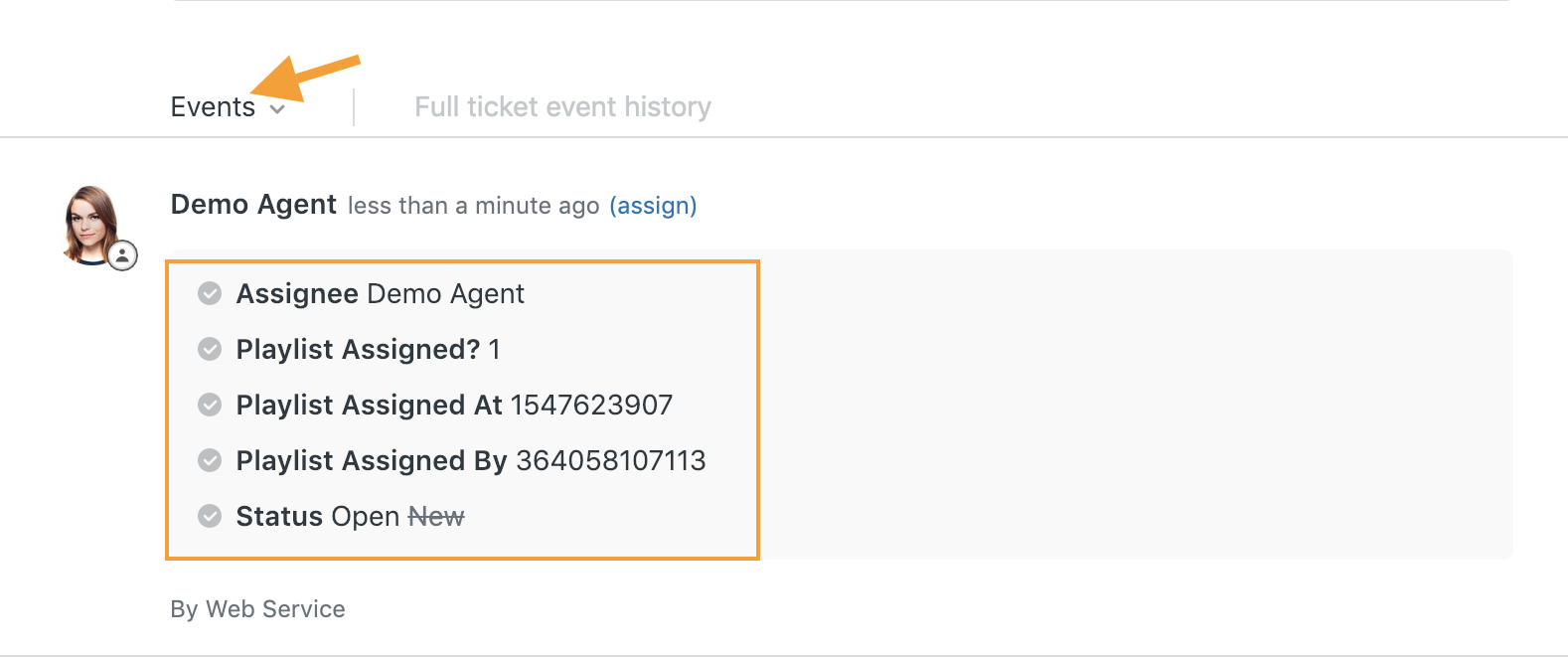 2. Export view as CSV
You can create a view that includes the three custom fields used by Playlist and export the data as CSV. Zendesk will send you an email with the CSV file. Once you have the CSV, you can use a spreadsheet application like Excel to perform your analysis.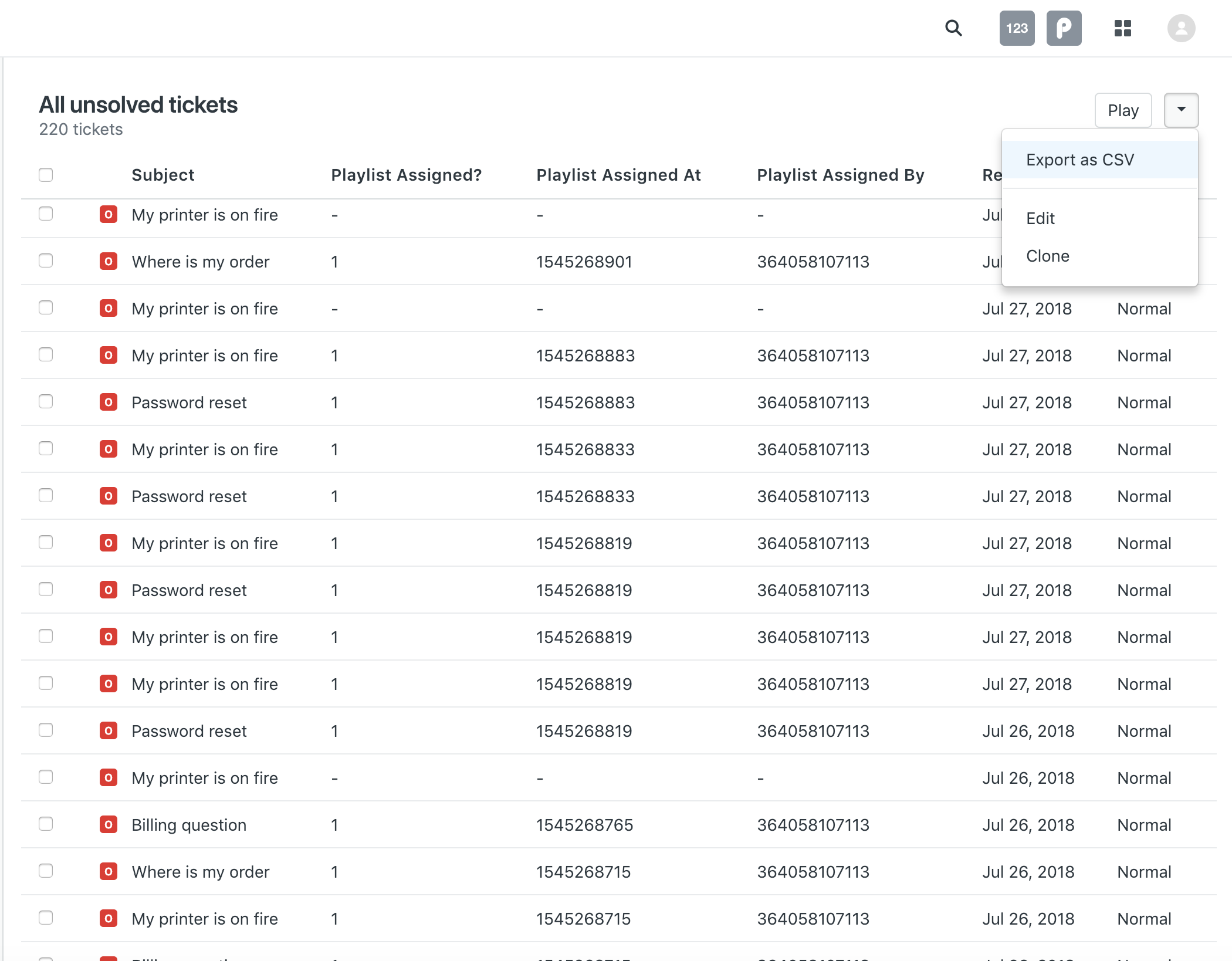 3. Analytics/reporting platform
The most robust option is to report on the usage data using an analytics platform such as Looker, Mode, Tableau, etc. Your analyst or data engineer should be able to easily ingest this data and make them available for reporting. They should also be able to convert the Playlist Assigned At timestamp into a readable Date/Time.