You can report on Playlist usage to monitor the adoption of the tool or identify agents that tend to cherry-pick tickets. Playlist tracks usage on custom ticket fields, making it very easy for reporting.
Custom ticket fields
The following custom ticket fields come with the app and are updated when tickets are assigned through Playlist:
Playlist Assigned? - changes from a blank value to 1
Playlist Assigned By - the Zendesk User ID of the agent who clicked on the Playlist button. If routed through round-robin, this would be the Zendesk User ID of the admin who installed the app. 
Playlist Assigned At - timestamp of when the ticket was assigned through Playlist.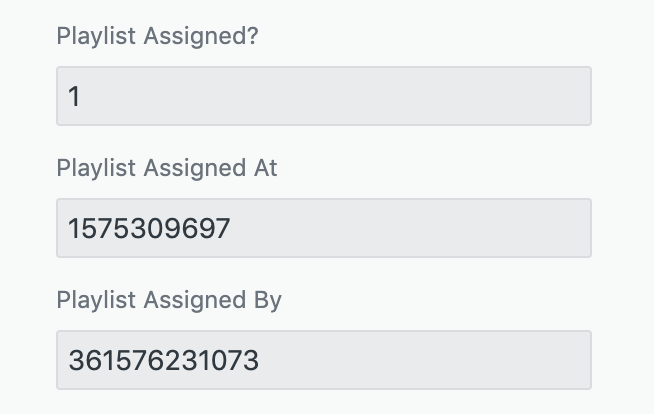 By default, these fields are hidden from agents and are only visible to admins. If you're on Zendesk Enterprise, you could remove these fields by updating your ticket forms
There are a couple of different options to report on this data.
Using an analytics/reporting platform
The most robust option is to use an analytics platform such as Looker, Mode Analytics, Tableau, etc. Your analyst or data engineer should be able to help you make this data available for reporting. They should also be able to convert the Playlist Assigned At timestamp into a more readable date/time format.
Export as CSV
If you don't have access to an analytics platform, you can create a view that includes the three custom fields and export as CSV. With the CSV file, you can use a tool like Excel to perform your analysis.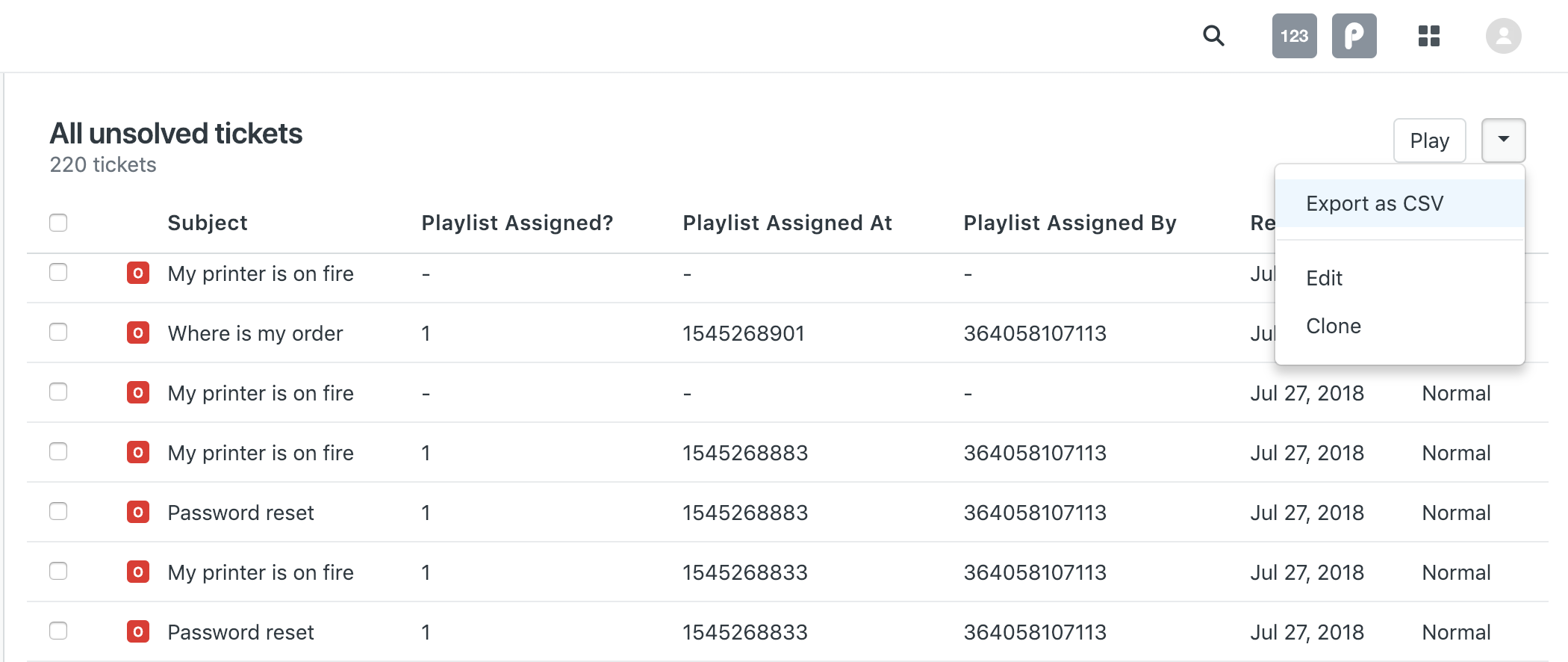 Ticket > Events
You can also see an audit trail of the custom fields under the ticket's events.